Honey Boo Boo
Name
Honey Boo Boo
Gender
Female
Series information
Season
2
Status
Alive
Honey Boo Boo 
is the slave of
season 2
. It is assumed that her mother is 
June Honey Boo Boo
, as that is their relation in real life.
The Games
Edit
She debuted in episode 8 of season 2, where she was randomly picked by KPopp and added to the family. Her real name is Meghann Maldano. KPopp said that Taylor Swift never really liked Honey Boo Boo. In episode 10, when Honey Boo Boo skipped school, Taylor yelled at her to the point where Honey passed out. Honey Boo Boo is the daughter of Bill Nye the Science Guy and Marigold Maidano.
Honey Boo Boo was far more neglected then the slave of season 1, because at the time, that slave was just a spontaneous decision, whereas now the slave was a normal thing. Due to the contestants' social activeness, Honey Boo Boo was not payed attention to by KPopp a lot.
June Shannon
Edit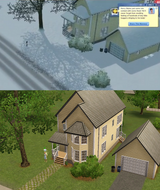 It is believed June kidnapped Meghann and forced her to be made-over to look like Honey Boo Boo, because June couldn't bring her own daughter to the challenge. Or possibly this was set before she got famous, and Meghann is really Alanna and not really June's biological child. What if Meghann's name was changed to prevent her biological parents from finding her.  Maybe, before the show, a random little girl was selected for everybody's dream - to be as famous as Honey Boo Boo. Now, she had the opportunity to be Honey Boo Boo. Meghann was randomly selected from them all, made over and became the slave of this year's Hunger Games, in which Taylor Swift won.